There are very few outfits of menswear that has same attitude, heritage or masculinity as leather jacket have. The leather men jacket is type of hormone boosting outfit. It is everlasting and provides you the wide variety of choices. It's also versatile and very classic. Here, I bring you the type of jackets with complete guide to make it look perfect. Here are some tips and tricks that will help you in daily lifestyle.
Let's get started.
LEATHER BOMBER MEN JACKET
Classic style and usage of a this men jacket remains just as strong today as it was in past days. It features a front zip, elastic waist and a small collar. You can find stylish versions of this men jacket in every store and online shopping sites. Fabrics can be nylon or wool or it can be suede. I personally love the versatility of a this leather men jacket. I've said before in my article that every man, regardless of age, should have one in his wardrobe.
ANY AGE RESTRICTIONS?
Suitable for any age group to look great in leather jackets. As long as completely fits your body type it is one of the essential item to wear. It should be touching the body with arms and shoulders completely fitted like in the pictures shown.
HOW TO WEAR IT PERFECTLY?
This casual item is infinitely versatile. The jacket looks just good with everything from a t-shirt  to shirt and denim. Make sure the fitting sits properly. The fitting is right when jacket sticks to your waist upon closing the zip. It should be like suit or blazer that fits properly. Sometimes these jackets are slightly curved from the back. Don't worry if you notice that in any jacket.
FITTING
A longer leather men jacket tends to look very odd. It seems like this isn't made for you. Therefore consider the length in your mind when buying it. Avoid the clothes that look odd as it will ruin your look that you really want to present.
DENIM MEN JACKET
The denim men jacket can be just one of the favourite outfit during fashion trends. It is stylish and very can be made for almost all the occasions . It is classic for a reason and that everyone knows. The denim jacket has seen exponential growth to staple status and it has become a everyday wear now.
It's gives a complete vintage look, when paired with a white/denim t-shirt. This jacket surely does not provide the required warmth in chilling days. Even if you want to wear it in cold days,it can be layered over a light cotton sweater. This look will be different but it does provide a nice appearance.
ANY AGE RESTRICTIONS?
Not at all! 'Everyone can' is the answer. It looks classy on men. At the same type it gives a cool look to all the body types. The thing that men above 50 needs to consider is that,avoid light colors. Light colors provides young look and therefore this men jacket will appear odd. You will appear as if you are "trying hard to dress young". So for this age group- you should stick to darker colors.
HOW TO WEAR IT PERFECTLY?
Properly wearing denim men jacket is easy unless you are aware of the combinations. Keep it simple and pair it with the perfect color combinations of  chinos or dark denim jeans. You can also opt for colors like grey, black or even light denim.
FITTING
Talking about the fitting it needs to be bit tight around the arms and body. It should touch your upper part of waist. In this way it looks completely fit. You should wear it slightly short and never long length as it looks rubbish. In this way you can make this jacket look perfect on you. You can then say that," It is only made for me".
BIKER MEN JACKET
Certainly the heavies of the men jackets. It is complete bundle of jacket for men(mature). If you riding a Harley and you want to look amazingly classic,this is for you. To get a vintage look you certainly need it. Yeah! it is expensive and it would be. Made from high quality leather and every single item used in it is expensive. It is embedded with belts and heavy zips with vintage type and large number of pockets.
ANY AGE RESTRICTIONS?
Certainly yes. The guys of my age(at he time of writing) can't even think of wearing it. It is because it does look better when you are completely grown up and you have maturity in your looks. So wait for some years and when you feel like you can afford and wear it,do so. This is precisely the men jacket made for bikers to give you a complete classic look.
HOW TO WEAR IT PERFECTLY?
Talking about how to wear it, I would suggest you to wear a t-shirt or white sweater from inside. Black/grey jeans or dark denim jeans paired with boots will give you a completely awesome look. What if you want to get a slight casual look? You should wear a shirt from inside and unzip the jacket so that it is visible.
BIKER MEN JACKET TOP BRAND
Burberry men jacket:
Top name in the field of leather jackets especially men jacket. It consistently makes some of top men jackets. You'll certainly need to pay extra for it, but if you can afford it then you should hunt for it. These jackets are surely worth the price and so does is the fitting. Jackets of these brands are incredible.
The hardware of this particular men jacket brand is of supreme quality. In some of the jackets the hardware is black and that gives it a complete classic look. But it is hard to find such piece. The build quality/ construction is very good and most of the these are master pieces.
NOTE for thin people:
This particular men jacket can make you look a bit more mascular. So,for thin people biker men jacket has done the trick. The material is so thick that even a thin guy would get a masculine look.
MILITARY MEN JACKET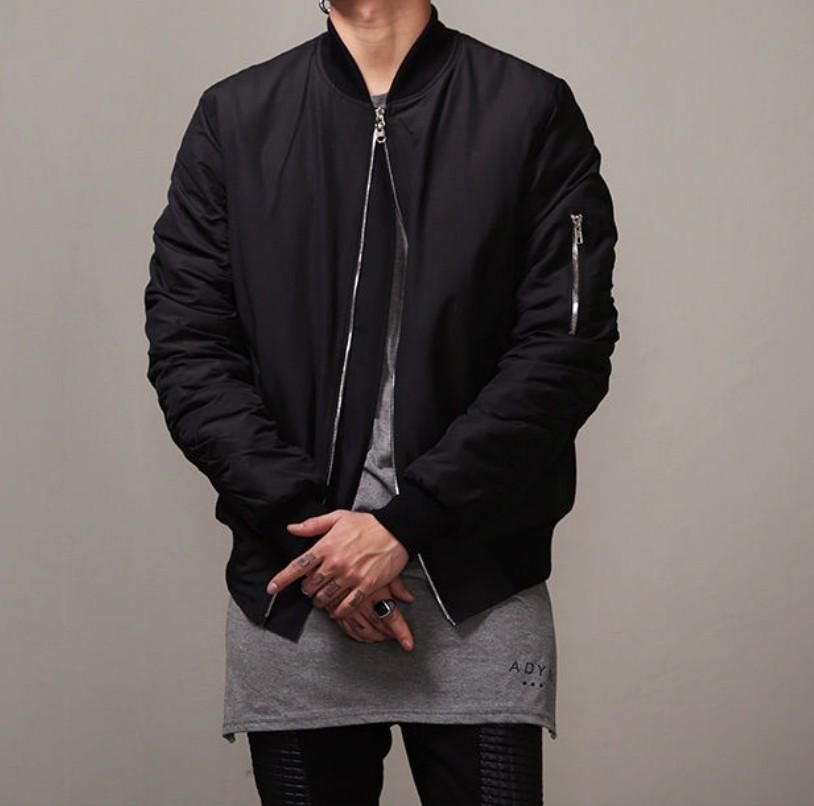 It has many names, mainly M65/Utility Jacket/Safari men Jacket. This jacket is inspired from the soldiers who wear a heavy jackets. The trends of these men jackets is increasing slowly. This type of men jacket is preferred generally in the chilling days as it's material is very thick. You can get a required warmth in it for sure.
ANY AGE RESTRICTIONS?
Probably yes! This is a type of mature men jacket, but boys can also try it. Some young boys nail the fashion with this jacket. But i personally haven't tried it yet. So if you really think that it's worth purchasing then go for it.
HOW TO WEAR IT PERFECTLY?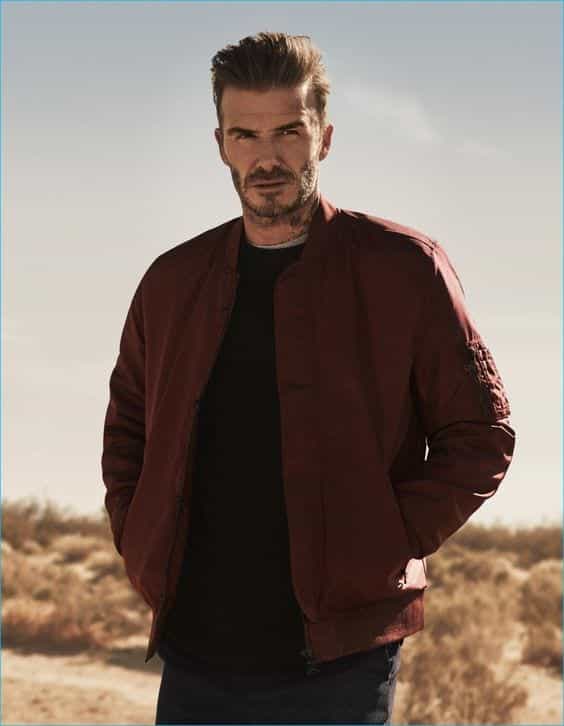 This men jacket is slightly longer than the jackets mentioned above. the cuts hit the bottom part of the hip and this makes it unique. It is suggested to buy a cotton or nylon material jacket. Pair it with a dark jeans to seek attention. Olive green or grey colors are slighlty traditional. But you cannot deny the fact that the navy color is has a slight edge over others.
CONCLUSION:
As i always say these costly men jacket would not be useful to you if these are not properly fitted. The comfort should be the first priority when you wear the outfit. Men jacket is certainly the must have but if you can afford. I will be surely updating the new essential wardrobe in upcoming articles. Don't think that this is the only item that could raise my personality,there are many other ways. So stay tuned for more updates.Till then Bbye,take care and be safe!
Leather jacket — http://amzn.to/2njPu9f
Denim jacket — http://amzn.to/2EX0Qb7
http://amzn.to/2nQ0eg3
Biker jacket — http://amzn.to/2BGAjyQ
Jeans — http://amzn.to/2H4a6un
Loafers — http://amzn.to/2G2Kk8P